BLUE ICE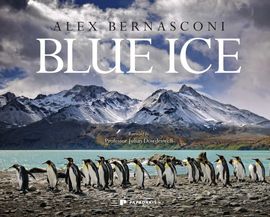 Ficha Técnica

Editorial:

Año de edición:

2015

Materia

ISBN:

978-1-906506-58-2

EAN:

9781906506582

Páginas:

202

Encuadernación:

ILUSTR. TAPA DURA

Disponibilidad:

Sin stock, consultar disponibilidad

Idioma:

ANGLES
Blue Ice is the new book from photographer Alex Bernasconi whose unique approach to wildlife photography has been honoured with multiple prestigious awards.

Bernasconi's breathtaking panoramas reveal the spectacular beauty of the Antarctic landscape shaped by its extreme climate, while his wildlife portraits depict the surprising diversity of species, highly adapted to the challenging conditions in which they live.

The foreword by British glaciologist Professor Julian Dowdeswell, Director of the Scott Polar Research Institute, explains the dynamics of the geography and ice masses, and the effects of climate change, while Dr Peter Clarkson's Introduction draws on his personal experiences as a member of the British Antarctic Survey to recount the history of the discovery of the Antarctic and the challenges of working and living in the harshest of environments.
Blue Ice provides a remarkable record of an eco-system at risk, revealing the extraordinary, unexpected beauty of the Antarctic, the most remote and endangered place on Earth.