TENNESSEE -MOON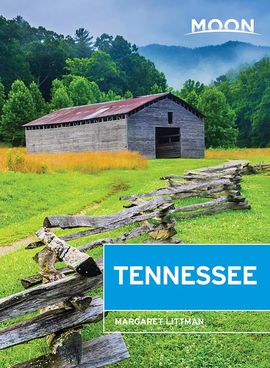 Ficha Técnica

Editorial:

Año de edición:

2016

Materia

ISBN:

978-1-63121-262-8

EAN:

9781631212628

Páginas:

552

Disponibilidad:

Sin stock, consultar disponibilidad

Colección:

MOON HANDBOOKS

Idioma:

ANGLES
Join travel writer and true Nashvillian Margaret Littman for an unforgettable experience. With her unique perspective and advice you can trust, Moon Tennessee has everything you need to know to have a more personal and memorable experience.

Sample authentic Southern cuisine like barbecue and hot chicken, visit historical sites like Civil War memorials, and explore the great outdoors in the Great Smoky Mountains. Along with itineraries to Nashville, Memphis, and the Smokies, Littman includes tips on the best places to see live music in the state that is the cradle of country music and the birthplace of the blues.

With expertly crafted maps and gorgeous photos, this full-color guidebook gives you the tools you need to have an immersive and unique experience.