NEW YORK CITY. TAKE A HIKE -MOON OUTDOORS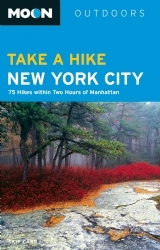 Ficha Técnica

Editorial:

Año de edición:

2012

Materia

ISBN:

978-1-61238-161-9

EAN:

9781612381619

Páginas:

320

Disponibilidad:

Sin stock, consultar disponibilidad

Colección:

OUTDOORS

Idioma:

ANGLES
Hiking around New York City is more than just treks between high rises. In Moon Take a Hike New York City, award-winning writer Skip Card shows you the best hikes in and around The Big Apple—all within two hours of the city. Card offers details on public transportation options and clear directions on how to reach trailheads, as well as lists of his favorite hikes, such as:

-Best Hikes for High Peaks
-Best Hikes for Kids
-Best Hikes for Bird-Watching
-Best Paths to the Past
-Best Hikes for Interesting Geology
-Best Hikes for Escaping the Crowds

Let Card show you all the worthwhile hikes, from short, flat routes suitable for families to day-long, steep treks for more advanced hikers. Each hike profile contains practical information, including point-by-point trail navigation, contact information, facilities, fees, parking instructions, and an easy-to-use map for each trail. From Long Island up to the Shawangunks, from the Appalachian Trail down to New Jersey, your trip begins with Moon Take a Hike New York City.
Otros libros de GUIAS EXCURSIONISMO/TREKKING Ver todos