MAPPING THE SILK ROAD AND BEYOND
2.000 YEARS OF EXPLORING THE EAST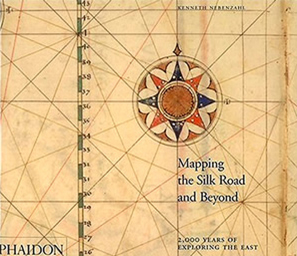 Ficha Técnica

Editorial:

Año de edición:

2004

ISBN:

978-0-7148-4409-1

EAN:

9780714844091

Páginas:

176

Idioma:

ANGLES
Sin stock, disponible en breve
Comprar
An unprecedented volume documenting the mapping and discovery of Asia and its trade routes, including the Silk Road, from 334 BC to the 19th century.
A beautiful collection of original rare maps spanning 2,000 years of cartographic history, including 40 maps never before published for the general public.
Showcases maps by explorers, merchants and colonial administrators during the age of exploration, with discoveries by Capt. James Cook, Sir Francis Drake, Magellan and heroic Chinese navigator Zheng He.
An indispensable research volume for map collectors and novices alike, the book includes a bibliography, chronology and glossary of key cartographic terms.